Microsoft training certification exams are one of the toughest exams to clear. Moreover, many people have adopted a different approach of taking Microsoft training certification exams and many of them of get this exam cleared. There are certain do's and dont's which need to follow by people who are preparing for any Microsoft training certification exam.
In this post, we will discuss the tips and tricks for Microsoft training.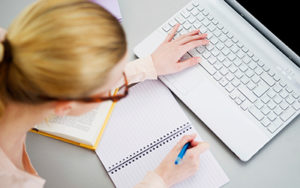 Know what is Required
Microsoft training programs are pretty hard to clear. There are times when an experienced person is also not able to answer some of the questions asked in the exam. Moreover, there are some of the questions which will be asked which is not included in the study material. So, it is a sign of relief as Microsoft publishes exam description page for every certification exam they take.
The page by Microsoft should be the first preference while studying for these Microsoft training certification exams. Therefore, it is a better option than not to have any idea about what to study and what not to.
Look for Good Study Material
You should always look for a good study material before starting the preparations for any Microsoft summer training certification exam. There is some Microsoft trainer in the city or nearby from where you can access the study material. It does not mean that the exam questions will be written word for word directly from the study material. However, most of the content is covered by that content.
You can also study from Microsoft, TechNet or MSDN for any technical details related to that certification exam.
First Register and than Pay for it
Before starting the preparing for Microsoft training certification exam do make sure to register for it and pay the fees for the exam. It should be a first and most important priority for you to register and then start preparing for the exam.
Conclusion
So, all should follow these instructions while preparing for the Microsoft training certification exam in India. Clearing a Microsoft certification is not easy as it requires a lot of preparation and hard work. Therefore, instead of referring to books only you should study from Microsoft forums as well. Plus, Microsoft certification is an industry standard which is recognized worldwide. If you earn any Microsoft certification than you can get number of advantages that can be found in your certification. Moreover, there are chances to get high job profiles as well. According to Microsoft, 64% of IT managers prefer Microsoft certification over others.