With increasing usage of computers and internet in different sections of business, a Microsoft training courses can offer you an edge that you need to take your career to the whole next level. Although there are many other training programs (for example the Cisco certifications), the Microsoft certifications courses are one of the most demanding courses in this era.
It's evident that the usage and demand of computers will only go up with the passage of time. That's why a certification of Microsoft is considered the most useful tool for shaping and enhancing your career path. Furthermore, this certifications is recognized all over the world; therefore, they are also a crucial tool to all those professionals who want an international exposure.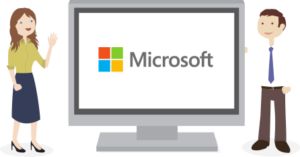 Explore The Career Opportunities By Choosing The Right Course From Microsoft
Microsoft is one of the top notch leaders in the software industry. Nowadays, more than 80% computers run on Microsoft software; therefore, a Microsoft certification is crucial and applicable all over the world. Further, this certification is offered after verifying the skills and knowledge of the candidate through various specialized tests; therefore, the expertise of the Microsoft certified professionals are never doubted.
It ensures that the professionals- who are Microsoft certified- have an edge over other competitors in their domain. Furthermore, it also lets the professionals get a better salary and options of promotion once they are hired.
Microsoft certification programs are provided in plethora of fields; therefore, various Microsoft training courses are available these days. The MCAD (Microsoft Certified Application Developer) and MCPD (Microsoft Certified Professional Developer) certifications can be chosen by aspirants who are trying to build their career in software development. On the other hand, MCSE offers knowledge of business analysis to the infrastructure's design and implementation.
The MCSA focuses on the troubleshooting and management of business environment. Aspirants looking for business analyst positions can also take up training program related to Microsoft Office Master in combination with MCPD or MCSD (Microsoft certified System Developer) courses. For system analysts there are courses, such as MCAD (Microsoft Certified Application Developer) and the MCSD (Microsoft Certified Solution Developer).
Software developers looking to improve their knowledge and skills may take up MCSD or MCSE courses. Furthermore, the administrators or database analysts can take up the MCDBA (Microsoft Certified Database Administrator) course.
Those aspirants who want to make their career as technical consultant can start with MCITP and continue with MCTS. There are many other courses offered by Microsoft in IT specific subjects. However, it is dependent on the choice of aspirants.
Today, MTA certification training have become a benchmark for skill testing of candidates from the IT industry. It's natural that there is a certification option in any field of IT industry. For instance, apart from the above mentioned Microsoft courses, there are various other programs aimed at office managers, trainers, and executive assistants and even for professional technical writers.