Microsoft Office including MS PowerPoint, MS Excel, MS Project and MS Word etc. are widely used by individuals and corporates for executing various day-to-day tasks. Nowadays, knowledge of Microsoft office is one of the basic requirements for many modern job profiles. Be it business analysis, accounting, coding or marketing, you need to have requisite cognizance of Microsoft programs.
Many people use MS Word and MS Excel on day-to-day basis, but it's mainly limited to changing fonts and formats, typing letters, creating a table or chart and a few other basic functions. Besides, many of us don't know how different formulas are used for sorting a table or formatting it and so on. To improvise our skills and qualify as a Microsoft expert, there are different Microsoft certification programs. These credentials effectively validates our skills in using MS functions and tools.
Microsoft tools are important for individuals and companies alike; therefore, many companies value MS certification training and consider certified professionals over the non-credential peers. Here are four benefits for you to become Microsoft certified:
Complete Fluency in MS Office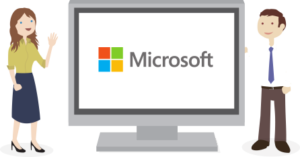 Certification establishes your base on using Microsoft office fluently; be it MS PowerPoint for creating presentation, MS Word for creating documents, MS Excel for managing data, or MS Project for managing projects. Your extensive understanding of MS office is showcased with certification and you can build a firm grounding in information technology for career prospects.
 Ability to create informative charts
Fluency in Microsoft programs makes you expert in chart builder. Chart creation is considered to be a job for business analysts and finance professionals. But, at some point of time, almost all jobs demand this skill. To support any kind of data and source, you have to rely on informative charts. Besides, charts are crucial element in the presentations that you come across on day-to-day basis and then in professional life.
Ability to collect data together
In this digital world, data really means something. To support your idea or view, you need precise data & information to put forward. In this situation, Microsoft Excel is the best programs to rely on. This software of Microsoft can be extensive used for data collation and formatting. You can also bring different data files together as well as sort them in an informative way.
In addition to making your office work effective and easy, MS certification also opens up many other career prospects for you. You can also vouch for analytical roles and challenging leadership with your Microsoft certification. Further, you can demand better positions with your domain expertise to fluently use the MS program towards better business. Now these days, in many instances Microsoft credential is a must to get a good job.